PNEUMATIC NAILING MACHINE & STAPLER OPERATION SAFETY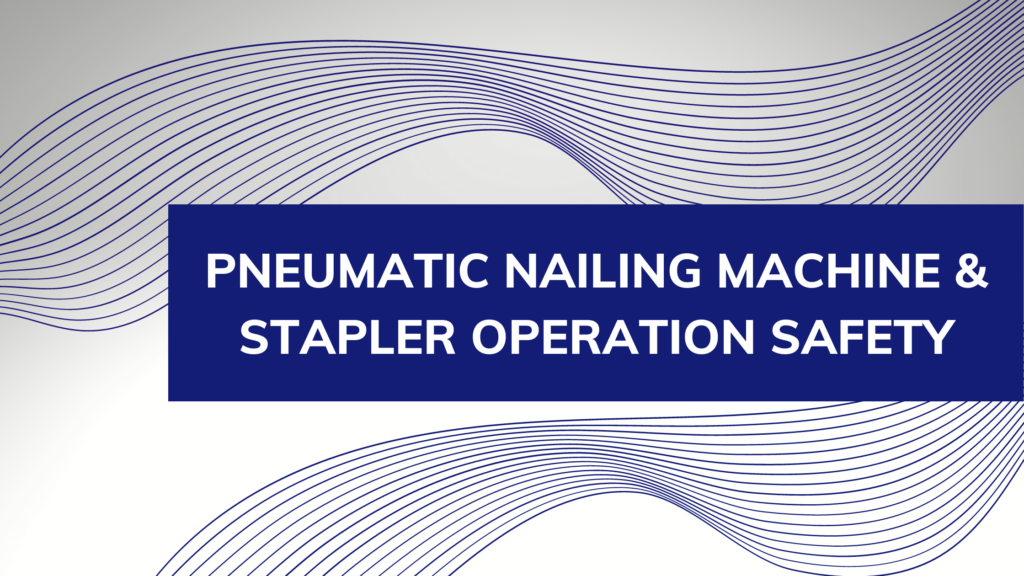 Pneumatic Nailing Machine:
The most popular sort of nail gun is the pneumatic nailer. In these machines, the hammering force comes from compressed air, typically generated by a separate gas-powered air compressor. Here is additional requirement.
Model:
CN15W55 -For nail size – 1″=2 1/4″
CN15W65 – For nail size – 1 1/2″ = 2 1/2″
CN15W90B – For nail size – 2″=31/2″
BASSO C38/130 – For nail size – 3″=51/4″
BENEFITS:
Fast Production.
Zero waste of nails.
Nail can easily fix in hardwood.
Safety of operator.
Aesthetic look of packaging.
APPLICATION:
Packaging, crafting, pallet.
Siding, shearing, paneling, fencing.
Industrial, Pre – fabricated housing.
2. Pneumatic Stapler:
Air powers our pneumatic staple guns, as opposed to other manual and electric options. Air staple guns provide numerous advantages including efficiency, easy tool repairs, and lower maintenance requirements. pneumatic staple guns collection boasts light, medium, and heavy-duty options, making it easy to find a tool that accommodates your needs. If you are working with tough materials, such as plywood or sub-flooring, opt for the heavy-duty air staple gun. When working with lighter materials in tighter spaces, the light-duty air operated stapler is best.
Staple guns – Light, medium, and heavy duty pneumatic staplers for corrugated-to-wood, wood-to-wood applications, case goods, furniture and upholstery, construction, cabinetry, and miscellaneous industrial use.
Staple pin size – 25mm Crown
Height – 16 to 38mm
Staple pin Thickness – 1.6 x 1.4 mm
BENEFITS:
Can Staple in less thick plywood – Wood.
Strong joint because of staple pin.
No cracking of wood
APPLICATION:
For wood.
Plywood.
Heavy corrugate board.
Stapling.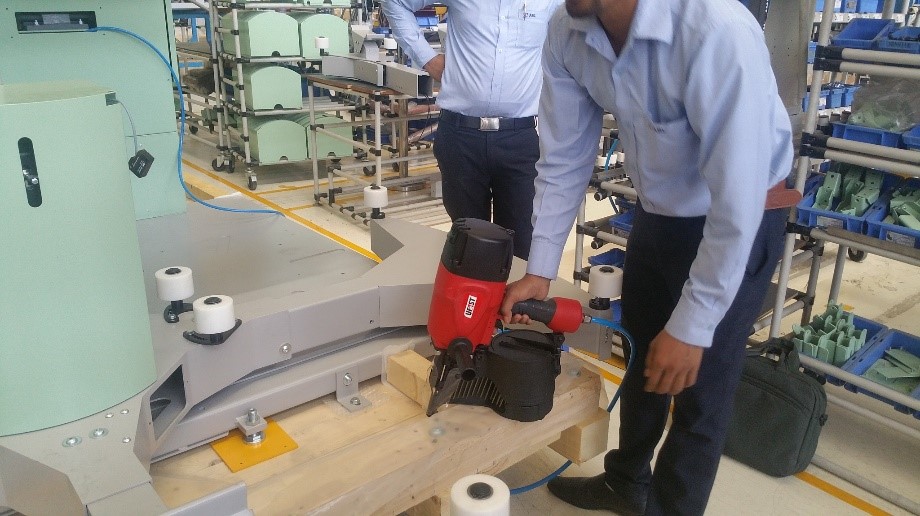 OPERATION SAFETY GUIDELINES: